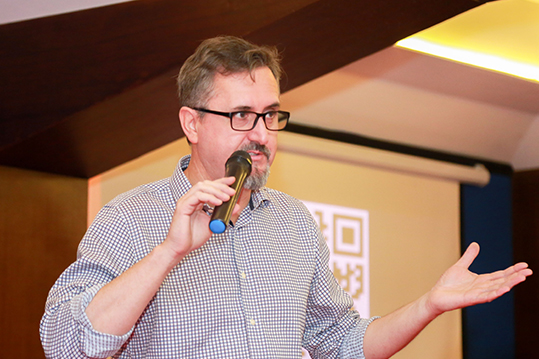 A workshop on Moodle Open- Source Platform organized by the Faculty of Computing and Technology of the University of Kelaniya was held on the 30th of July 2019 at the Auditorium of the Faculty of Social Sciences.
It was held with the objective of empowering educators by introducing Moodle Open- Source Platform.
The workshop was conducted by Dr. Martin Dougiamas, Founder and CEO of Moodle (Pvt) Ltd.
Present at the occasion were academic staff members of the university.