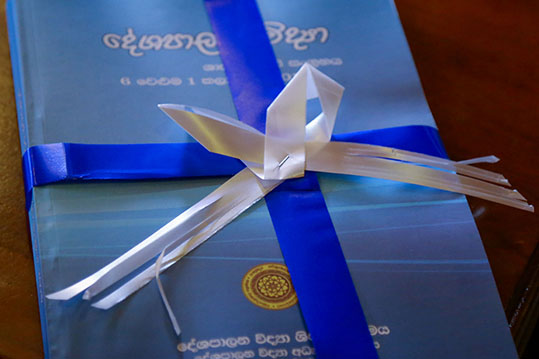 The Political Journal published by the Political Science Students' Association of the Department of Political Science, Faculty of Social Sciences, University of Kelaniya was launched on the 17th of December 2018 at the Auditorium of the Faculty of Social Sciences.
The journal was launched with the objective of improving writing skills and knowledge of the undergraduates who follow B.A. (Special) Degree in Political Science.
Dr. Sagara Chandrasekara, Human Resource Development Institute, University of Colombo was the resource person of the event and he emphasized on the way to conduct and publish research studies.
The event was held under the patronage of the Vice- Chancellor, Prof. D.M. Semasinghe. Present at the occasion were Senior Prof. Lakshman Seneviarthne, Deputy Vice- Chancellor, Senior Lecturer Yamuna Mendis, Head- Department of Political Science, academic staff members and undergraduates of the Department.