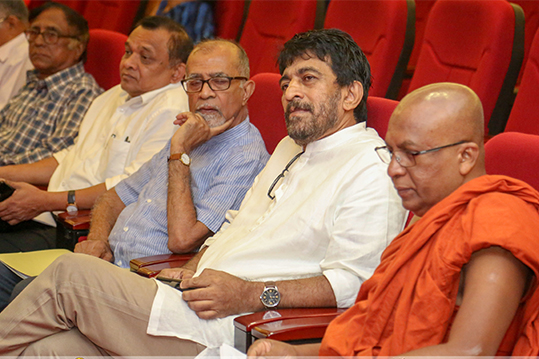 The first lecture of a series of academic lectures organized by the Department of History, Faculty of Social Sciences was held on 08th of January, 2020 at the Auditorium, Faculty of Social Sciences, University of Kelaniya. 
First lecture was titled 'Vidyalankara Pirivena and the Dissenting Intellectual Tradition of the Sinalalese Society in Colonial Era' and it was delivered by Emeritus Prof. Jayadeva Uyangoda, University of Colombo. 
Prof. M.M. Gunathilake, Dean- Faculty of Social Sciences, Prof. Patrick Rathnayake, Dean- Faculty of Humanities, Senior Lecturer Ven. Galkande Dhammananda Thero, Head- Department of History, other Heads of Departments, academic staff and undergraduates were present at the occasion.