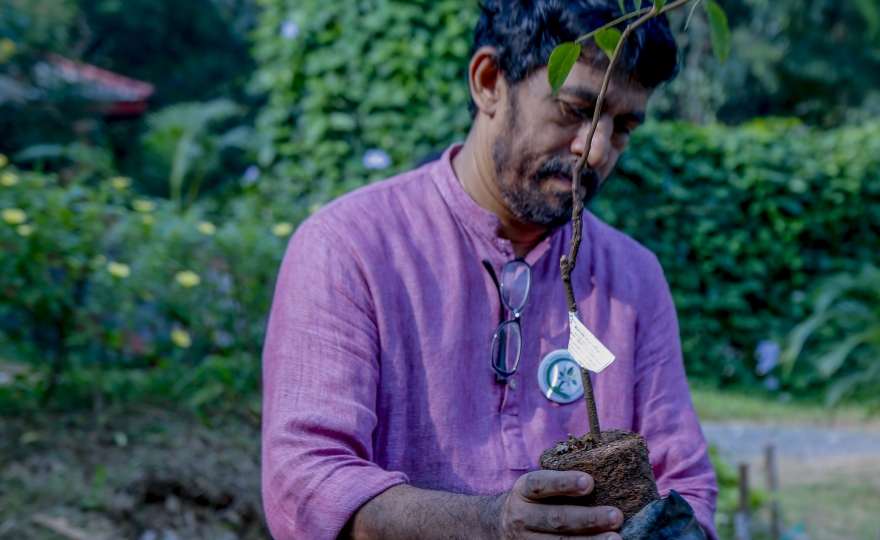 A tree plantation programme organized by the undergraduates who follow B.A (special) Degree in Psychology offered by the Department of Psychology, Faculty of Social Sciences, University of Kelaniya was held on the 16th of November 2018 near the Art Gallery of the university.
The prime objective of this programme which was held in relation to the course unit Environmental Psychology of B.A. (special) Degree in Psychology, was to contribute to take necessary steps to create an environmental friendly society and improve students' attitudes about environmental education.
More than 50 saplings including Kaluwara, Rathhandun, Dewadara were planted and it is also planned to implement a programme to maintain the plants.