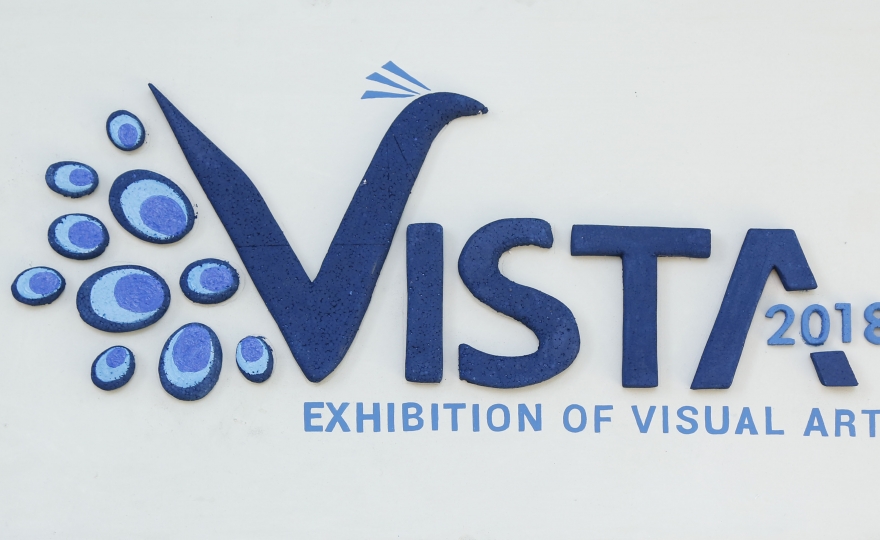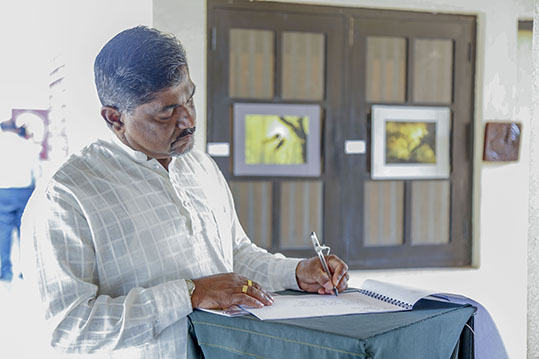 "Vista 2018": Arts and Creation Exhibition jointly organized by the Visual Arts, Design & Performing Arts Unit of the Department of Fine Arts, Faculty of Social Sciences, University of Kelaniya and the Visual Arts Students' Association was held on the 27th, 28th and 29th of November 2018 at the premises of Senaka Bandaranaike Hall. This was held with the prime objective of improving & appreciating creative skills of the undergraduates and creating a friendly environment within the University by motivating them towards Aesthetics.
This exhibition which was organized in relation to a course unit of Visual Arts degree programme, consisted of paintings, sculptures and carvings relevant to different traditions.
A foreign artist, Mr. Vijaya Khan conducted lectures on all the three days of the exhibition.