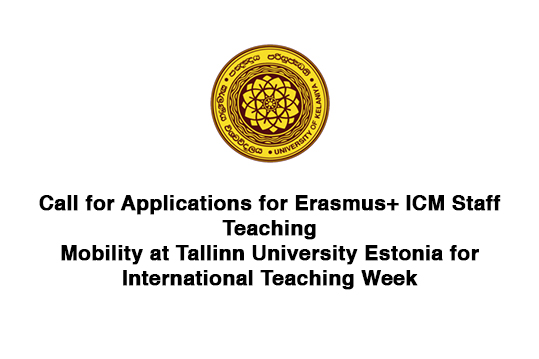 The International Teaching Week at the School of Educational Sciences will be held between the 30th of March and the 3rd of April 2020 at our partner Tallinn University, Estonia
Applications are called from interested staff and the deadline is the 26th of January 2020. Read more about the  International Teaching Week here.
The Tallinn University will be hosting the teaching staff and will cover their travel and accommodation costs. 
They will also be entertaining applications from non-academic support staff and/or teaching staff for our EDUSPACE Track. However, no funding will be available for the participants. (Deadline: 2nd February 2020).
The International Teaching Week is a great possibility to learn more about Estonian education system, its success in OECD's PISA, the EDUSPACE lab, to network and get to know Tallinn and Tallinn University. More info can be found below: