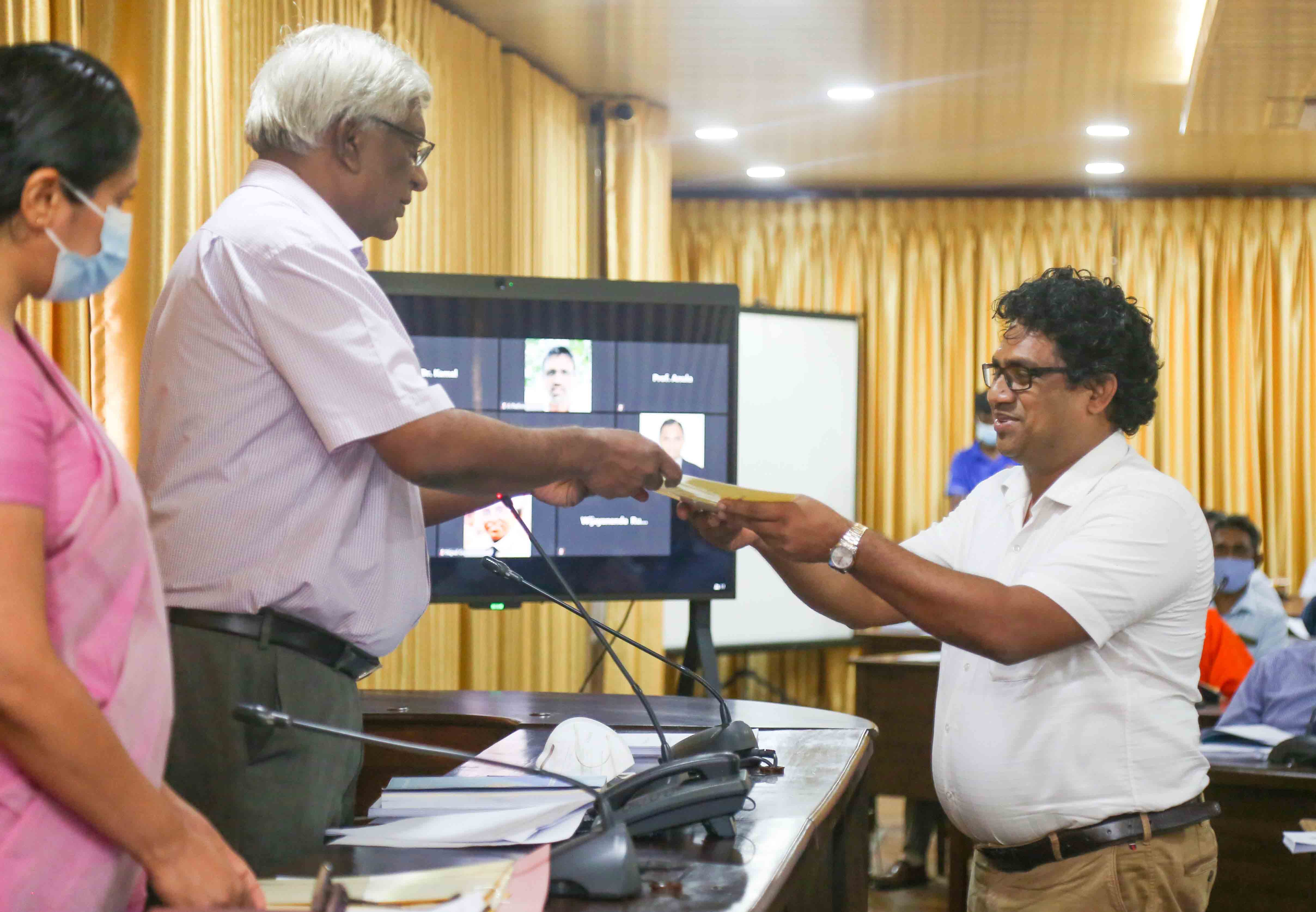 Another session of presenting Senate Awards and Cash Prizes to appreciate the researchers in the University of Kelaniya was held on the 22nd of July 2020 at the Senate Room of the university.
Researchers whose papers were published in internationally recognized journals in 2018/19 and researchers who received presidential awards in 2016 were appreciated and the Senate Awards and Cash Prizes were awarded to the researchers by Cadre Chair & Senior Prof. P.S. Wijesinghe, acting Vice- Chancellor of the university. Moreover, Deans of Faculties, Heads of Departments and members of the Senate graced the event.
Senior Lecturer Dr. K.C.D. Mettananda, Department of Pharmacology, Senior Lecturer Dr. W.M.M.L. Chandradasa, Department of Psychiatry, Senior Lecturer Dr. V.P.A. Weerasinghe, Department of Zoology and Environmental Management, Senior Lecturer Dr. C.N. Wickramasinghe, Department of Commerce and Financial Management, Temporary Senior Lecturer Dr. F.S.B. Kafi, Department of Physics and Electronics & Temporary Demonstrator Ms. U.G.M.D. Dias, Department of Industrial Management received the Senate Awards at the ceremony.