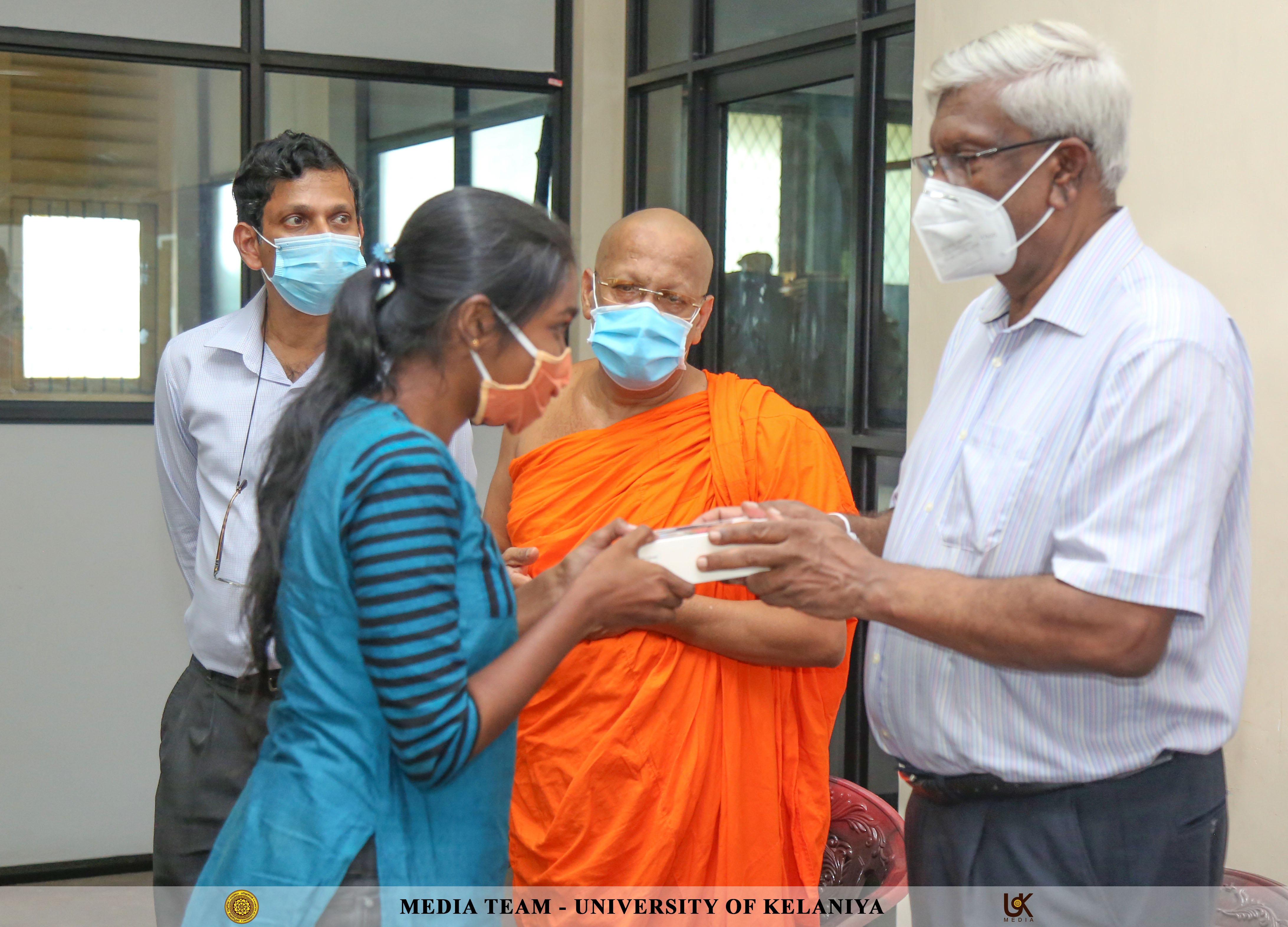 All the State Universities are in the process of switching their teaching-learning process from student centred mode to online mode which is essential to continue education under the COVOID 19 pandemic situation. 
Based on the survey carried out by the University, it has been noticed that due to financial difficulties, a number of undergraduates do not possess electronic devices, such as smartphones, tablets, laptops, etc and hence they are unable to follow the material delivered through online mode. Understanding the difficulties of the students in purchasing such devices for the online teaching-learning process, Prof. Siva Sivananthan, Distinguished Professor at the University of Illinois, Chicago, and CEO of Sivananthan Laboratories Inc, USA has volunteered to provide smartphones for needy students of the Faculty of Science. Under his sponsorship, the Faculty of Science of the University of Kelaniya, had the privilege of donating 35 Samsung Galaxy A01 Mobile phones. The official distribution of these units was held in VIdyalankara Pririvena, Peliyagoda on 10th of June 2020. Cadre Chair & Senior Prof. P.S. Wijesinghe, acting Vice-Chancellor, Senior Prof. S.R.D. Kalingamudali, Dean- Faculty of Science, Ven' Dr' Malwane Chandrarathana Thero, Head- Department of Sinhala & other Heads of Departments, Senior Lecturer J. Mungasinghe, Senior Academic Advisors- Faculty of Science, Senior Lecturer Dr. D.S.M. De Silva were participated at the event.
Prof. Siva Sivananthan also addressed the gathering and witnessed the ceremony thorough ZOOM.