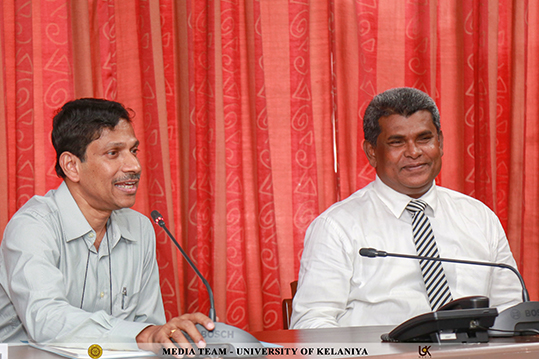 The academic staff members of the University of Kelaniya who participated in the Shilpasena Exposition organized by the Ministry of Science, Technology and Research were appreciated on the 02nd of August 2019 at the Vice- Chancellor's Office.
The certificates of participation were distributed to the participants and the project coordinators by the Vice- Chancellor, Prof. D.M. Semasinghe.
Present at the occasion were Senior Prof. S.R.D. Kalingamudali, University Coordinator of the Exposition and the academic staff members who participated in the Exposition.